There's a brand-new senior living community waiting for you
The Reserve at Lacey is a brand new affordable senior living community situated perfectly in the Pacific Northwest. Our stylishly designed homes, complete with an array of wonderful amenities, are now leasing for the 55+ community. Situated in a picturesque neighborhood near Saint Martin's University, you'll have your own private oasis in the middle of nature. And with one- and two-bedroom homes featuring a variety of layout options, you can get just the right amount of space. We can't wait to welcome you home.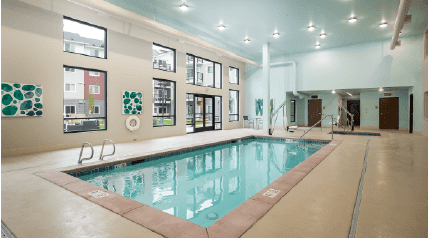 RELAXING INDOOR POOL AND SPA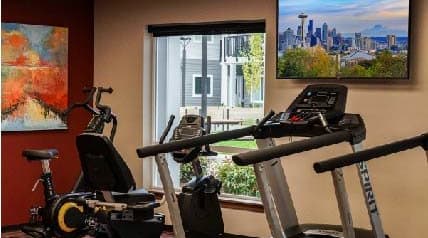 FITNESS ROOM AND YOGA STUDIO
EXPANSIVE COURTYARDS AND OUTDOOR SPACE
When you live at the Reserve at Lacey, you'll be more than just a resident. You'll be part of a community of like-minded people who are looking forward to relaxing, having fun, and discovering new things just like you are.
We take pride in the opportunity to provide a completely unique offering to the Lacey area. Our units are built to provide comfort and safety to our residents for a long time to come. And with over 30 floor plans to choose from, you can truly turn your house into a home here.
We offer an array of on-site amenities that are guaranteed to keep you entertained. Keep moving with our indoor pool, fitness center, yoga classes and outdoor courtyards. Enjoy a variety of activity options including a TV room, game room, social room and activities room. And get a view of your kingdom from our two Wi-Fi-equipped sky lounges. There's really no limit to what you'll discover.
We hope you'll consider coming for a visit, exploring the community and meeting the neighbors. We think you're going to love it here.
VIEW PHOTO GALLERY
TAKE A LOOK AT YOUR NEW HOME
When you are a resident of the Reserve at Lacey, you'll get a chance to experience the beauty of the Pacific Northwest in a whole new way. Take a virtual tour through our photo gallery to see everything the property and the surrounding area has to offer.
FIND A SPACE THAT FITS YOUR LIFESTYLE
We designed our community's floor plans around the needs of our residents. With 1- and 2-bedroom homes in a variety of different layouts, you can choose the one that best suits your lifestyle. It's the perfect opportunity to finally find the space that's right for you and call it home.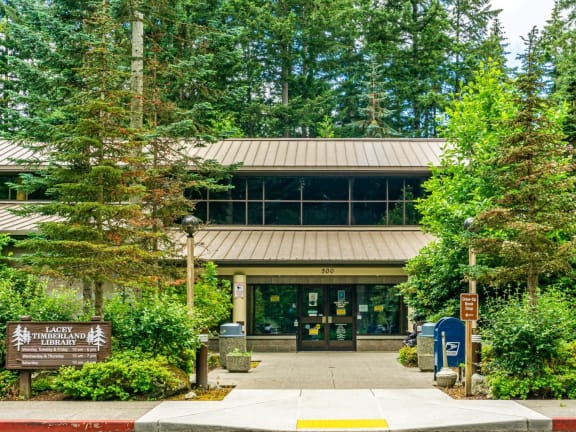 WHERE WE ARE
FIND US. FIND HOME.
Nestled in the heart of Lacey, Washington, our location is close to the action in Olympia but far enough to give you that much needed peace and quiet. While our community provides tons of options to keep you busy, the town of Lacey is just a few miles away for when you want to get out and explore with a great variety of restaurant, shopping, and recreational options. Add some culture to your morning at the Lacey Museum or relax in the afternoon at the Woodland Creek Community Park. The choices are yours.
ISN'T IT ABOUT TIME YOU LOVE WHERE YOU LIVE?
GET IN TOUCH
Interested in visiting our property? Fill out the form or call the number below and we will reach out to you shortly! We look forward to hearing from you!